Crossings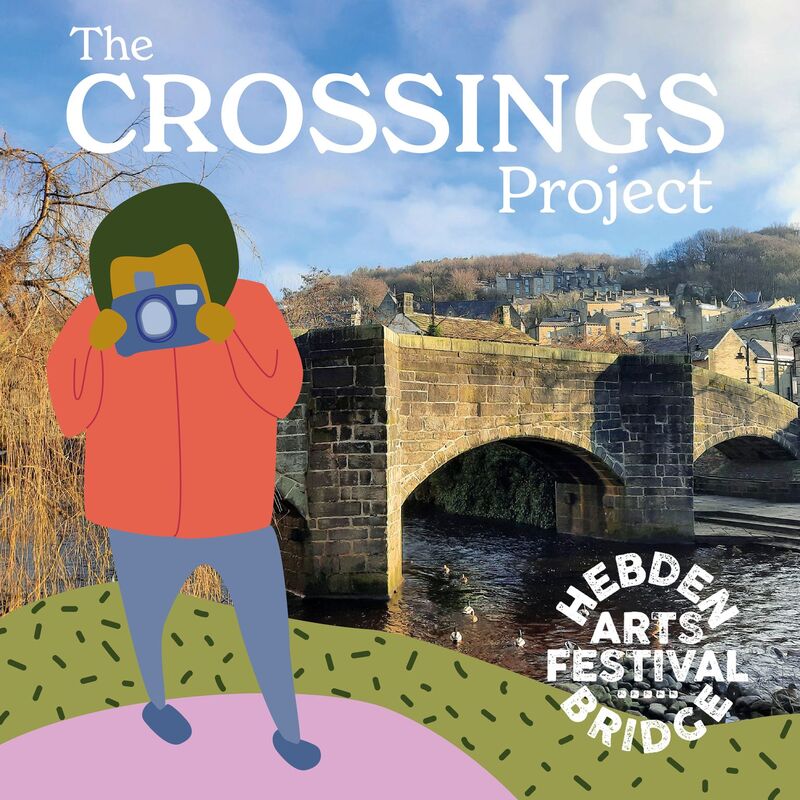 Crossings is part of the Hebden Bridge Arts Festival 2022 Land Marks project.
Land Marks sees 6 groups across Calderdale creatively explore art-based actions and responses to Climate Emergency and our relationship with the local and global environment. This is supported by local artists who will deliver workshops and share the work produced later in the year.
HBAF is working with St Augustine's Centre, Rastrick High School, Halifax Opportunities Trust, Calderdale Community Cares, Time Out (The youth wing of Healthy Minds) and The Walkers Are Welcome Group of Hebden Royd (us).
The crossings element aims to encourage people to take photographs and submit them to the project of any type of crossing, for example: bridge, stile, gate, post, or junction and to think about why it is there and any other meanings it conveys. It is also a way of encouraging people to get out and explore the local countryside. More details are available here.
Steps
Flights of stone steps are a unique feature of the history, landscape and footpath network of the Hebden Bridge locality. The Stepping Out Photographic Project, a community photography project which ran in the spring of 2007, aimed to involve walkers and photographers in the recording of all the steps in the Upper Calder Valley. An astonishing 860 photos were submitted and were exhibited in Hebden Bridge in July.
The photographs have been preserved on six boards that are each four feet square. Below are photographs of the boards and all of the pictures can be seen in more detail here.
The boards are fascinating and can be viewed at Old Chamber in the Camping Barn. They are also available to be exhibited as part of an exhibition, schools project or museum piece. If you would like to borrow the boards please get in touch via our Contact Page.
---