Distance: 2 miles
Did you know? 600 species of Oak tree exist throughout the world.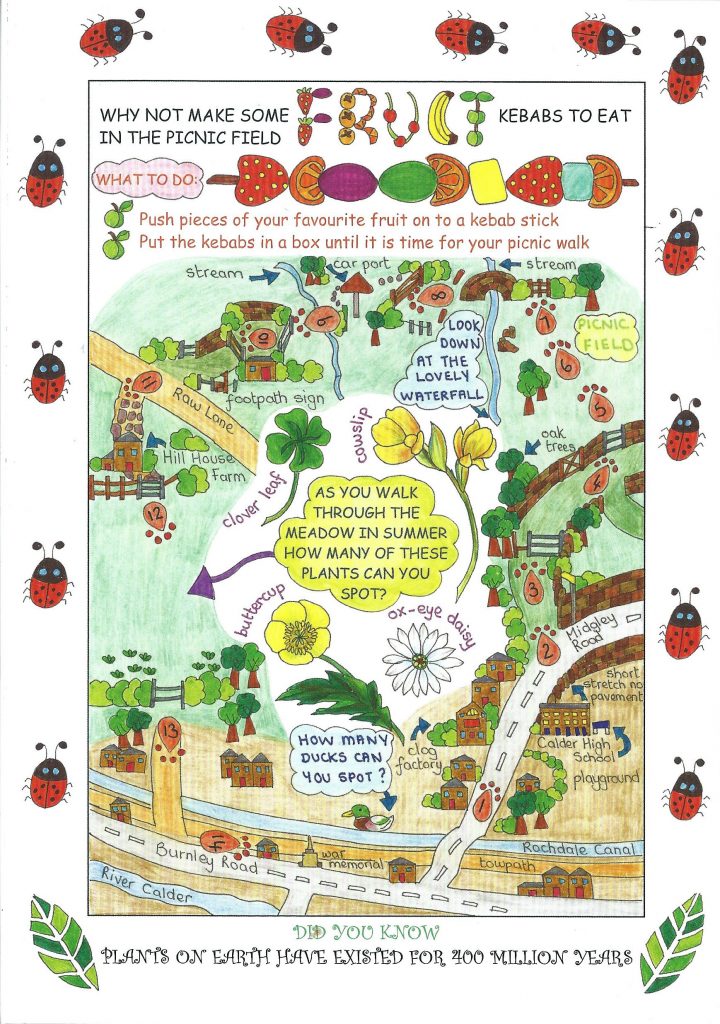 Walk up Midgely Road, over the canal, past the playground and Calder High School.
Fork left to follow the footpath sign which is attached to a lamp post. Almost immediately fork right up a mossy track and follow this path until you come to a gate and stile.
Climb over the stile and follow the track uphill between two walls.
You will soon join another path – just keep going to the left.
Continue up the path, go through a small metal gate then take the left fork
Follow the path past lots of wrinkly old Hawthorn trees.
Cross the little bridge, head up the path and go through a small metal gate.
Follow the footpath sign through a stile, into a garden and under a car port.
Follow the link path sign ahead of you to walk down some steps, through some trees, across a stream and on the narrow path straight ahead (not the track).
Pass through a metal gate, then a wooden gate. Continue to walk straight ahead, past a ruined house on your right.
Follow the track downhill. Join the road briefly but almost immediately turn left onto a cobbled track leading to Hill House Far.
Walk through the yard and climb over the stile into the meadow.
At the bottom of the meadow walk through the bracken, through a metal kissing gate, turn left into Redacre Wood and downhill to Redacre Bridge.
Join the canal towpath and walk back to Mytholmroyd.