Distance: 2 miles
Did you know? Years ago, Bee Boles were built as a sheltered place for bee hives in the wall of a garden, so families could collect honey to eat.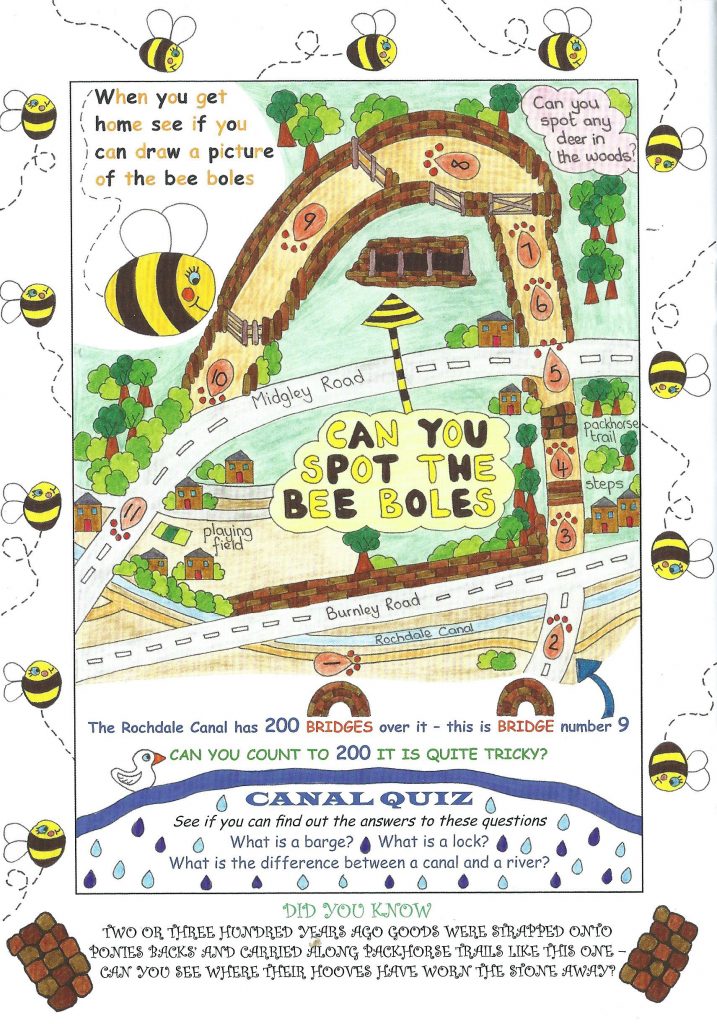 Walk down to the canal towpath and head in the Halifax direction
Continue along the towpath to Brierley (bridge no. 9), then walk over the bridge across the canal and very carefully cross over the main road.
Follow the footpath to the left of the house and steeply up into the woods.
Follow the track uphill, climb some cobbled steps and then the very old stones of a packhorse trail.
Leave the woods past a couple of houses on your left and cross straight over Midgley Road following the signpost to Foster Clough.
You are now at Stoney Royd Farm – remember to leave the gate as you find it.
Follow the track and just before the farmhouse on your left, fork right onto a grassy path.
Go through a tiny gate then at the end of the wall, on your left, look back through the wide wooden gate where you can see the Bee Boles (there would have been a house here many years ago).
Almost immediatelt follow the track downhill on your left, through a tiny gate and then down between two tall walls.
Climb over a stile and follow the track down to the road.
Walk carefully in single file back down Midgley Road, past Calder High School, to Mytholmroyd.