HEBDEN BRIDGE WALKERS ACTION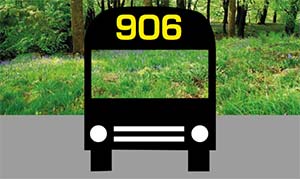 Getting a route Guide
906 timetable
Feedback and corrections

Thanks
The 24 page 906 route guide contains detailed directions and maps for walks 1-6. You can purchase the route guide price £1.50, from Tourist
information centres at Halifax, Hebden Bridge and Todmorden. You can
also buy a copy on the 906 bus.
To get a copy by post (£2.50 inc. p&p) contact Hebden Bridge Tourist Information Centre on 01422 843831 or send a cheque (payable to Calderdale Council) and your address to Hebden Bridge Visitors Centre, New Road Hebden Bridge HX7 8AF
There is a copy of the timetable in the route guide.
Timetables
are available from Tourist Information Centres in Calderdale, Halifax
and Todmorden bus stations, National Trust properties and Hebden Bridge
and Todmorden Railway stations.
The timetable can be also be downloaded from the West Yorkshire Metro website
The fare will be £2-£3 http://healthsavy.com/product/lasix/ depending on how far you travel.
We would like to know what you think of the walks – good or bad. Every
walk has been checked three times, but errors can always slip through.
We particularly want to know if:
There are any errors or ambiguities in the directions
There is a need for new way-marks
Parts of the route need attention (overgrowing vegetation muddy stretches etc)
First, thanks to Metro in agreeing to continue running the bus and provided the finance to promote the route.
Also thanks for the expertise from National Trust at Hardcastle Crags, Mike Barrett at Frogs design, Chris Ratcliffe at HebWeb and Calderdale
Council Tourism department.
Finally, thanks to all the friends of Hebden Bridge Walkers Action who walked out the routes to check directions (often in sub zero temperatures!).