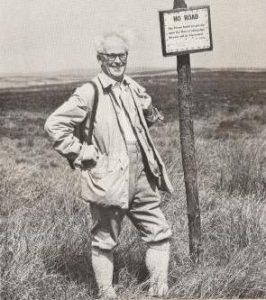 We launched the Hebden Bridge loop of The Pennine Way on April 25th 2015 (see news item): the 50th anniversary, near as dammit, of the launch of the Pennine Way. Details of the loop's route with map and directions are on a separate page.  We also welcome your feedback, to help us maintain the route.
Why produce a route into Hebden Bridge?  Several thousand people walk the Pennine Way each year with many more doing day walks. A small number do visit or stay in Hebden Bridge and they often ask how they get back on the route (reported by Hebden Bridge Hostel).  So we hope the economic impact on Hebden Bridge and Heptonstall will be considerable, and that the status of the town as a Walkers are Welcome town will be consolidated.
Funding and supporters
The Loop cost £2500 to complete the project. Our main funders were:
Hebden Royd Town Council
Friends of Calderdale Countryside
Hebden Bridge Rotary Club
Love the South Pennines (Pennine Prospects)
Hebden Bridge Walkers Action
Calder Ward Forum
Heptonstall Parish council
Individual and business contributors:
Jane and Carol from Old Town
Mountain Wild
Rohan
Linda Patterson
Beech House B&B
Mount Skip B&B
Watergate Tearooms
Char March
Old Chamber B&B
Calderdale Terraces B&B
Old Town B&B
Thorncliffe B&B
P & J Murphy
Siddalls
Prospect B&B
Gwen Goddard
Kim Green
Valley Organics Workers Co-op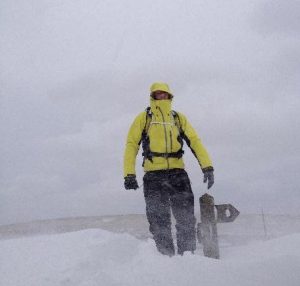 Feedback on the route
We want people walking the route to send us feedback (good and bad). We have a budget to maintain the route so we want to know about any improvements that need doing:
Drainage issues
Waymarking
vegetation cutting back
Problems with gates and stiles etc.
Send your feedback here. We will only pass on your email address to CROWS who will go and fix the problem.
This was taken at Swillington below Stoodley Pike in 2013.
You can just about make out the top of the finger post!